You'll feel Inspired…
Merillins has been active in outdoor activities for several years, organizing and implementing activities in the nature and alternative tourism.
Merillins organizes Sports Activities and trips with imagination, action or relaxation for every need and desire for business executives, associations, and anyone who is interested in travel, sports and adventure.
Below are listed some of the services, Sports and Corporate games we offer:
• "Treasure Hunt" in conjunction with a variety of outdoor activities.
• Trekking hiking trails in forest.
• Climbing & Mountaineering.
• Horse Trails in mountain and sea trails.
• Rafting, Kayaking adventure trails on mountain bikes.
• Team Building Activities aimed at entertainment and team spirit.
• Bike Tours in areas of historical interest and natural beauty.
• Climbing trails in trees 15m high in a fully landscaped Adventure Park.
• Organization and production of Paintball with full equipment in a fully landscaped area.
• Organization & Production of Team sports (Soccer, Basketball, Volleyball, Sailing Trips, Sports Sea), etc.
• Training Seminars.
Our aim is to maintain, through the Sports Activities and team games, a strong desire of your staff members or clients to participate and ... for the next goal!
Lost Treasure Game
Organizing and supervising a company's game where participants are divided into groups which compete with the help of coordinators, and seek to solve puzzles, find hidden objects and find the hidden treasure through various activities.
Trekking Trips
Mild outdoor walking programs in nature with small groups of participants, at altitudes below 1200m. All this, of course, is done with the help of experienced mountain guides and escorts who have dealt for many years with mountain activities.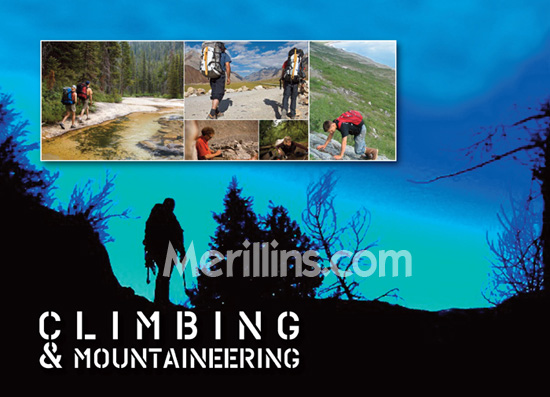 Climbing & Mountaineering
Climbing is literally the ascent on any mountain peak, on very steep slopes (cliffs) which demand a climbing technique (small or large degree of difficulty) and the use of auxiliary equipment.

For these purposes, our office has the necessary mountain guides and all necessary equipment such as backpacks for hiking, skiing, telescopes, binoculars and climbing equipment in excellent condition as well as clothes.
Horse Trails
A ride on horseback in small or large forest trails is a very special experience, reserving thrill for kids and adults.

It is possible to stroll in an enclosure with an attendant for beginners, as well as more "difficult" trails for demanding riders. In any case, the driver and attendant are ready to offer their assistance.
Rafting & Kayaking
Discover the action in water...!!
Experience all the beauty and depth of a river and enjoy the excitement and adrenaline in the river rafting on an inflatable boat. The crew consists of 6 to 8 persons. The boat guide is a professional river guide.
Team Building Activities
Aiming to build the dynamic team at games of companies, we provide activities that will give each participant a great experience. "Team Spirit "is a feature of the participants, the best motivation leading to improved performance and defying challenges and problems.

Through programs of sports and games, group members will happily discover the hidden opportunities;
find new ways of communication and new ways of entertainment.
Bike Trips
Through the bike one can get closer to nature in a primitive way of life that fills you with joy and fulfillment. We offer to all of you unique excursions, including daily guided tours to areas of historical interest and natural beauty, multi-day cycling trips, and the ability to create your own bicycle tour.

Programs designed in collaboration with experienced cyclists, which you will enjoy with all your senses. Bikes and equipment provided are of the highest quality.
Adventure Park / Excitement, speed, poise, laughter
The Adventure Park is a theme amusement park in the forest. Guests choose to "fly" from tree to tree, at a height of up to 15 meters using special safety equipment.

The Adventure Park is open to everybody, young - old, bold and ... less adventurous, since it includes different trails with escalating difficulty and height.

Among the green of forest and the deep blue sky, experienced and fully qualified trainers are waiting to guide you to pioneer and exciting activities.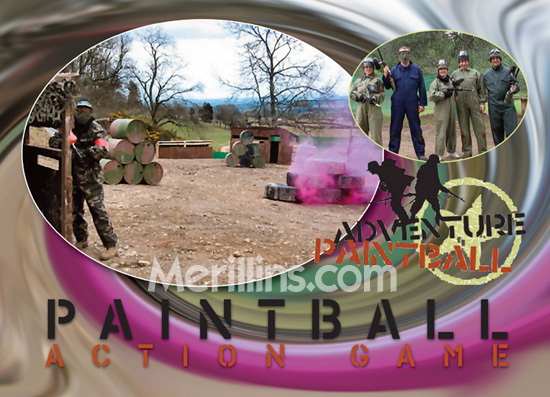 Paintball Action Game
The Paintball is a full action game that lifts the participants' adrenaline. The paintball is played in over 40 countries by millions of men and women of all ages and social strata.

The paintball is a team sport and, like all similar sports, it has two or more teams, which are trying to achieve a certain goal or reach a certain result. As a type of game, it is a mix of the games hide and seeks thieves and policemen, chess.

The paintball is a sport that does not include physical contact (football, basket), but requires good physical and mental condition, and gives the maximum possible fun that a sport can offer.
Sport Activities
By offering specialized activities for a company, such as sports (Soccer, Beach Soccer, Volleyball, Basketball, Sailing, Windsurfing), our goal is to promote amateur sports tourism through the management of sports marketing and by organizing sports events.
Training Seminars / Corporate Drum Circle
Millions of people worldwide take part in percussion instruments' cycles in an effort to reconnect with the rhythmic roots to discover themselves and enjoy their participation in groups. Dozens of companies have lived this shocking experience in educational seminars, conferences, corporate events for groups, their membership ranging from 10 to 550 persons.

Depending on the goal of each team, this activity takes from 75 minutes to 2 hours to materialize and is conducted both in closed rooms and outdoors. Participation in such a cycle is a healing experience for body and soul. By means of a special educator, our company began percussion instruments cycles in 2000, creating not only an original and fun activity but also a very powerful "tool "of trained human resources.