Special Live Events
An original idea, a strong impression...
The long experience of Merillins at Live Theme Events guarantees high quality results. The most perfect audio-visual systems, Special Effects and a variety of artistic activities (dance, singing, stand-up comedy, etc.) are all used in the most creative and effective way, each event being a unique and important event. The driving force behind every event is our human potential who ensure that the environment and "atmosphere" of the show will be perfect in every way and pave the way for even the most demanding «target groups" to embrace the sponsor's message Merillins' staff can employ even the most sophisticated idea and make the strongest impression out of it.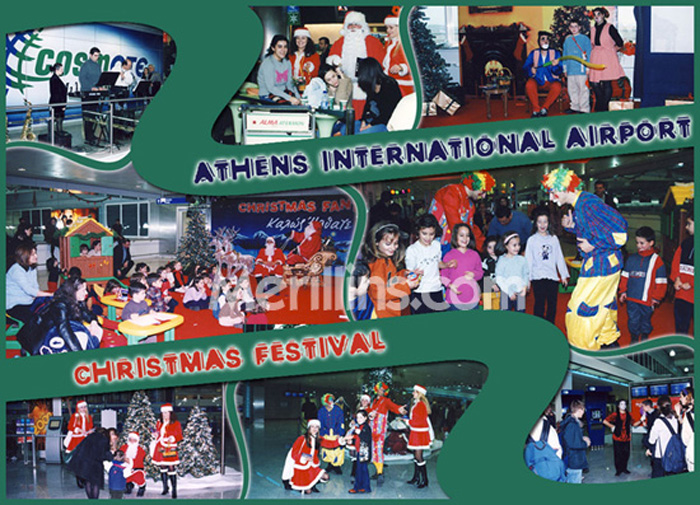 ---
Presentations
You can hardly imagine with how many and in what ways can the products and services of your company be presented. For us here at Merillins, this is exactly what we do; always find new, indestructible means of promoting your products to the potential consumers. From the initial concept, the design and presentation through to production, technical support and implementation of the event, the entire manpower of Merillins is on the alert and guarantees the success of the show.
At no matter what point or area, regardless of the complexity and the size of the project, throughout the year, Merillins will take care of even the slightest detail so that consumers are fully familiarized with the product, which is no doubt the ultimate goal of each marketing department.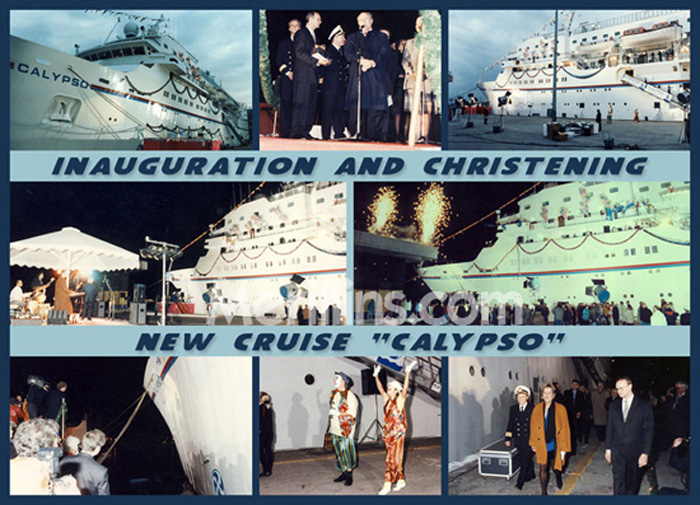 ---
Street shows & Happenings
A key to success for a company is to strike with surprise, to impress and to amaze in a prompt, responsible and effective way. Clowns, girls with special costumes, dance groups, singers, etc. in combination with hi-tech audiovisual equipment and special effects create distinct images....
Pictures, staying alive in memory and in the hearts of the public who use the city streets. The organization of street shows as well as major events outside the city call for the expertise that only a company with the creative background of Merillins can perform...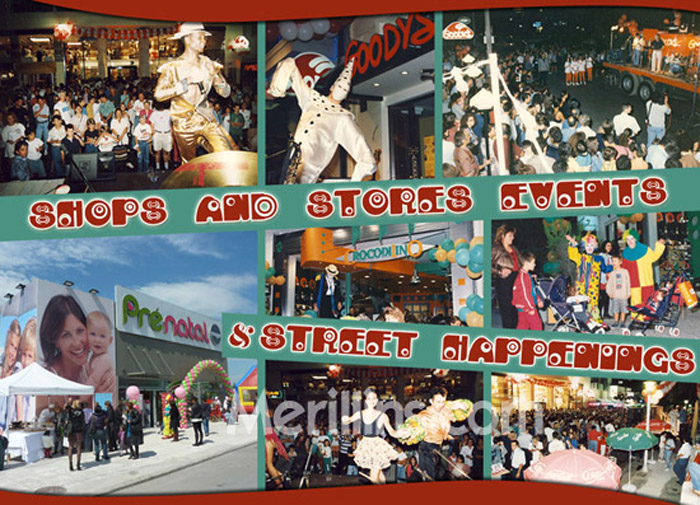 ---
Product Launches
The principle is ... half the battle!
The launch of a product or service is a very important issue. At Merillins we believe, and it is true, that the launching a product or service calls for careful strategic and tactical actions combined with imagination, which are expected to send sky-high the sales of the product and the services in the short run...
The methods of launching a new product vary depending on the characteristics and the objective that every business is aiming at. Cars, cigarettes, consumer goods, soft drinks, alcoholic beverages, services, etc. have been launched by our company, with great success by offering new products and services a boost which is needed for their success! !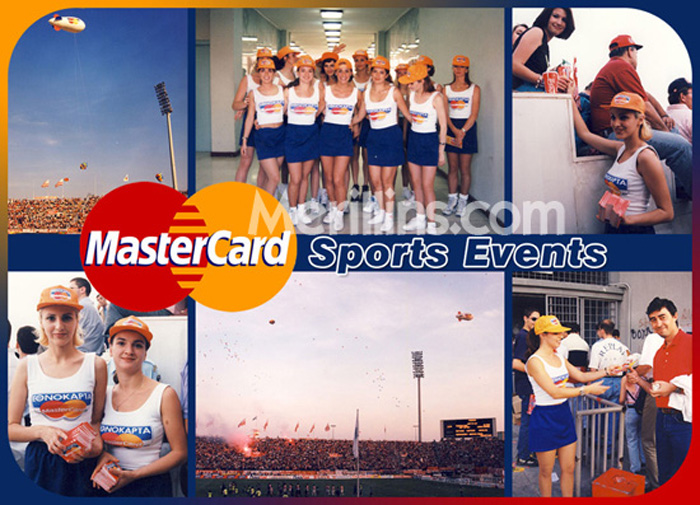 ---
Concert Organization
Music suggestions... on sales!
Merillins has been implementing for several years live music productions with artists and groups from various countries. In this way, Merillins provides the possibility to a lot of brands to "build" their image from within the feeling and tempo that only music can offer...
A well-known artist in music, or a multi-member band helps any event to gain prestige, lifts the spirits of audience and boosts sponsor's image, be it a festival, or a shop's opening event. It is therefore a smart way to promote sales.
---
Audiovisual support
Sound and light!
A company's presentation, a seminar, a local or international sales conference, an exhibition, a super sale, an outdoor party, the opening of a store, etc. are a complex and demanding process for their organizers... Every idea, from the simplest to the most sophisticated one with scenery, lighting, autocue of high brightness, rear projection screens or Video Walls needs careful preparation and excellent reliability until the last minute of its implementation.
Merillins has extensive experience in audiovisual coverage of conferences, open parties, live activities of any size providing also provides Video Walls, Plasma screens, Multiscreen, LED Screens, Scroller Projectors, Inflatables, Water Screen, Television Broadcasts, Lights, Robots, Computers, Info kiosks, Stages and various special constructions.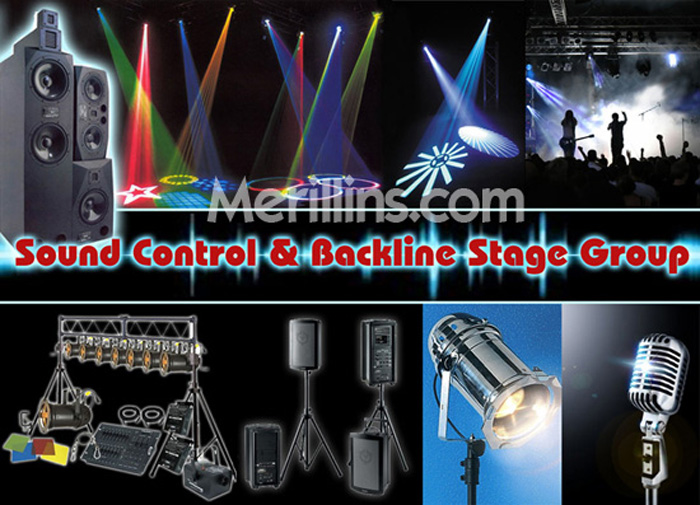 ---
Special Optical Effects
Impressive!
Give prestige and pageantry of the event to promote your products with professional programs of fireworks and firecrackers, special construction signs with letters and Logos from fireworks, applications, both indoors and outdoors, such as pyroflash system (curtain of ground back-to-back fireworks 2.30 m high), Sky Lantern (Traditional sky lanterns), CO2 Smoke effects, Dry Ice, Fire effects - propane fires, Streamer and Confetti effects & Bubble effects. We also provide professional systems Laser Whitelight YAG 5Vatt & 10 Vatt air cooled diode type, with an extension radius of 5km with the possibility of providing graphics, logos & animation with a control program Pangolin pro. For bigger presentations we offer a unique system to create the virtual reality Musion (3D Projection Holograms System), as well as the possibility of using Space Cannon and City Color and robotic machinery applications.
Inflatable means is also an attractive promotional tool (illuminated balloons, ground and air, Air Balloons, Zeppelin, Sky Dancers, etc.) which we provide. All of them help to impressively «convey» the message of your company in a unique way that will help your company to stand out! With a vast experience on innovative applications, Merillins has been specializing for 15 years in big businesses engaged in visual effect, organizing events that remain forever in the memory of the beholder.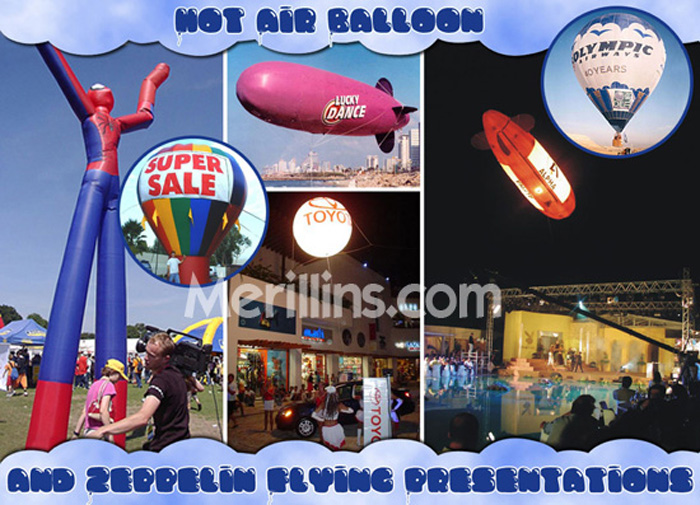 ---
Design & Decoration
An air of success!
Decor is one of the main qualities of an event or your business space. We call at your place to check on it, consult with you providing with ideas and tips on how to build, renovate and decorate it, making it classy, stylish - Elegant. Today, there is a wide variety of materials, both artificial and natural, and their scope of applications is unlimited, suffice it to know that we can use them in the right place with the right mechanics.
For this reason Merillins has a remarkable team of interior designers and technicians who undertake unique and high quality constructions and decorative applications of all types of indoor and outdoor spaces. The long experience of the company has created large and significant projects in construction and decoration. Airlines, alcoholic beverages companies, fast food restaurant chains, insurance companies, banks, etc., have trusted our hack value and taste in decoration.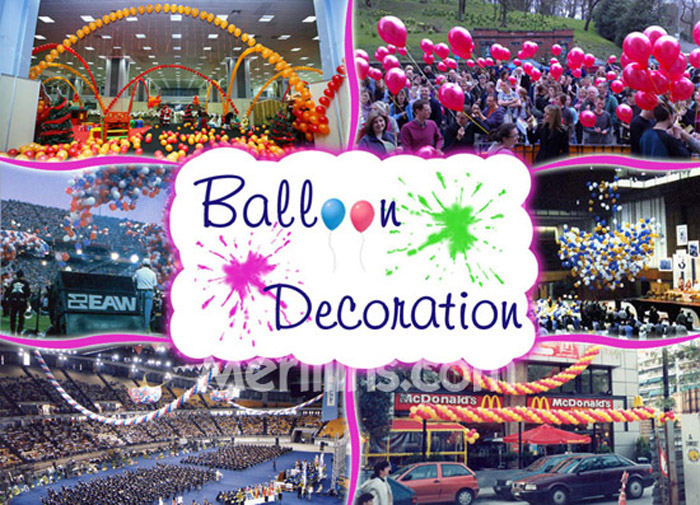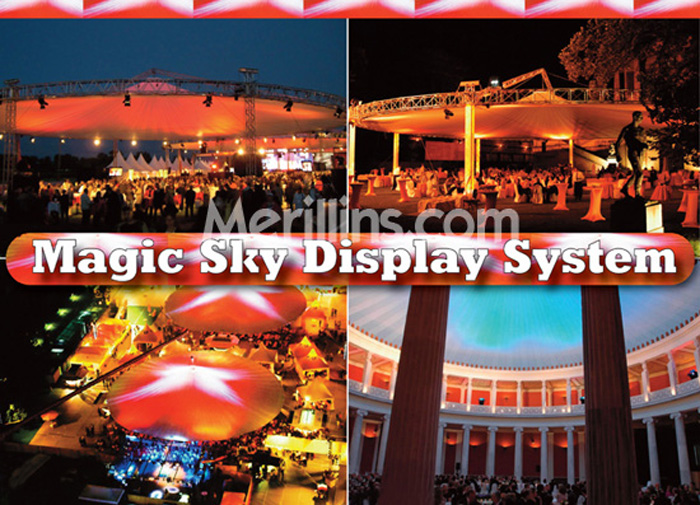 ---
Scenic Production
Scenic Production
Absolute Excellence in construction..!!
Merillins' professional production department provides comprehensive and diverse design services and construction drafts to its customers. We can design and build unique projects and exhibits that give prestige to your image and add value to your brand name. The technical staff of our production team specializes in the arts and theater works and can work on a lot of materials including wood, plastic, Styrofoam, Plexiglas, Foam Core, Aluminum, Iron, Steel, Glass and more. Merillins can undertake sculptural decorations, painting construction stage theater, film, television, themed events, trade shows, decorating shop windows, advertisements, Mascots, etc. We always provide a design study before the final execution of the construction. Merillins is able to design and reproduce any three-dimensional shape, to provide full lighting, and drive mechanism. Do not hesitate to give the desired picture in three-dimensional form in a product, building facade, a scene or an event.
---
Meetings & Conferences
Summit Meetings... Driven by our philosophy, our vision, our imagination, our credibility and our people, we are always committed to quality management of events, of either a small or large scale within and across borders. A conference cannot be successful unless the client's requirement for a serious and comprehensive organization is fully met.
Merillins has given a special meaning in Conferences & Incentives. Our goal is to satisfy the needs of customers, not only for transport, hotel and meals, but also with events that should take place simultaneously and which can frame a conference... With these events we achieve participation of your guests in the conference, adding the hallmark of the company at the event, be it a meeting of the staff members or an incentive group.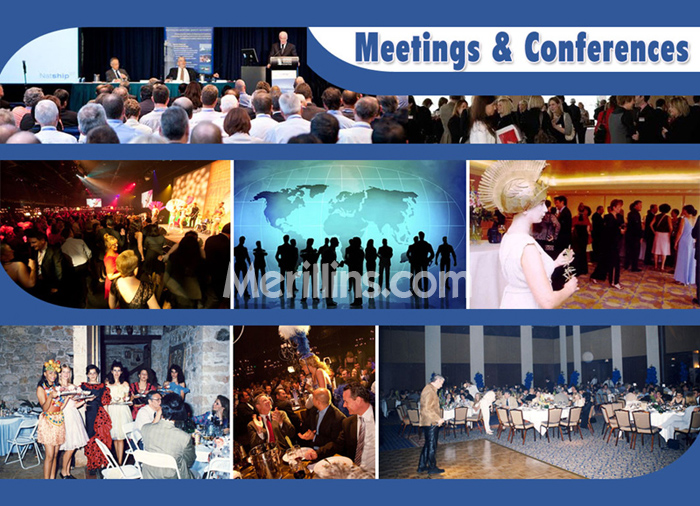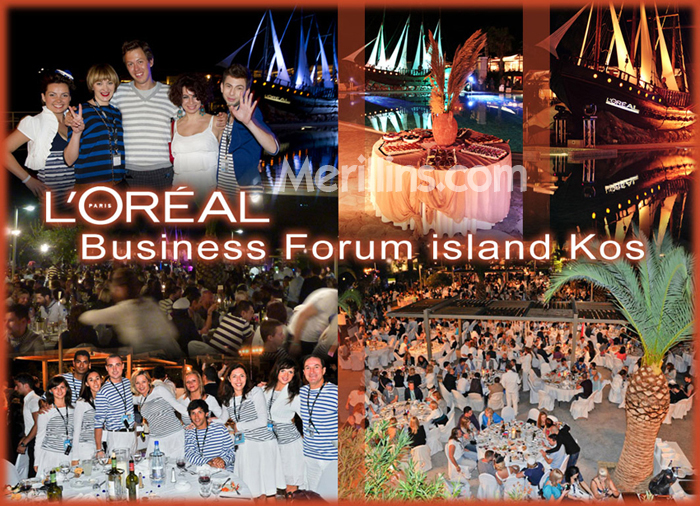 ---
Destination Management and Incentive Trips
Discover the difference….
In the framework of upgrading its services in organizing Tourism Conferences, Merillins offers customers a new service, namely that of organizing their participation in major destinations worldwide. The destinations and hotels we recommend are have been personally inspected by our company with consecutive trips that our staff members have made there. Therefore, we can arrange for you and your company's personnel, the transports, your participation in supporting programs, a variety of special Events and Special Themes and, of course, excursions before or after the Conferences to the countries that we propose to you. Below are given some of the numerous advantages in important international conferences:
• Prestige and high rate of participation in such conferences
• New experiences, ideas and thoughts
• Interesting experience of different cultures and civilizations

Our company examines even the smallest detail of every project and travel plan assigned to it. In this way, we believe we can provide unique solutions not only to the overall project but also to the individual details of the trips we recommend. We offer the opportunity to have all the details of your trip and the full support of your conference organized by a single company, and we also recommend an introductory trip to the destination of your choice with our escort, to spare you any contingencies and anxiety. So, we would welcome you to discuss every project and destination that we propose to you and answer any questions about the outgoing and incoming programs available.